Laguna Gloria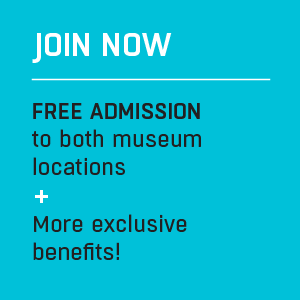 Walking through the gates of The Contemporary Austin – Laguna Gloria you feel like you've been transported far from the bustle of the city—although you are only five miles from downtown. Venture through the grounds to discover art by contemporary artists from around the world, from awe-inspiring monumental sculptures to quiet moments with art in nature along meditative wooded pathways.
In addition to its café, shop, and visitor center, Laguna Gloria is also home to the Driscoll Villa built in 1916, one of the most beloved venues for weddings and other private events in Austin. On the other side of the grounds is the Art School at The Contemporary, which provides students with opportunities to expand their creativity, enhance visual awareness, and cultivate technical skills in a wide variety of media.
Visit our events calendar for information on upcoming workshops, films, and other museum programs.
Visit The Contemporary from Home to enjoy virtual tours of the grounds and sculptures at Laguna Gloria.


Spread & Co.
Wednesday through Sunday, 9A—3P
Online ordering and curbside pickup available
Click here to view menu and order online!
The new museum café at Laguna Gloria, Spread & Co., is now open!
This new outlet of the Rosedale eatery features a fresh and colorful menu, with items suited for eating on-site during your museum visit or taking to-go. Signature favorites are available, including a broad selection of grazing boards, cheeses, and cured meats, along with salads, sandwiches, coffee, and more!
Museum members will enjoy a 10% discount on all food and drink at Spread & Co.'s Laguna Gloria location!

Shop at The Contemporary
The Shop at The Contemporary features a unique selection of artist-designed merchandise and other handpicked products from around the world. These include design-based home décor items, hand-carved birdcalls from Germany (a nod to the more than 200 distinct species that have been spotted by birders at Laguna Gloria), a modern rethinking of the picnic basket, art supplies, books, games, and exclusive exhibition-related items that visitors and shoppers have come to seek in a modern, design-forward museum gift shop. All sales directly support The Contemporary Austin's exhibitions and programs.
Museum members receive a 10% discount at the Shop at The Contemporary. Join Now!
 
The Shop is now online! Visit us here to start shopping today!
The online shop includes a curated selection of the items we offer onsite. Check back often as we continue to update the online shop with more of our favorites! We currently offer domestic shipping via USPS, as well as free contactless delivery within the Austin area.
Have a question about the Shop at The Contemporary? Contact shop@thecontemporaryaustin.org today!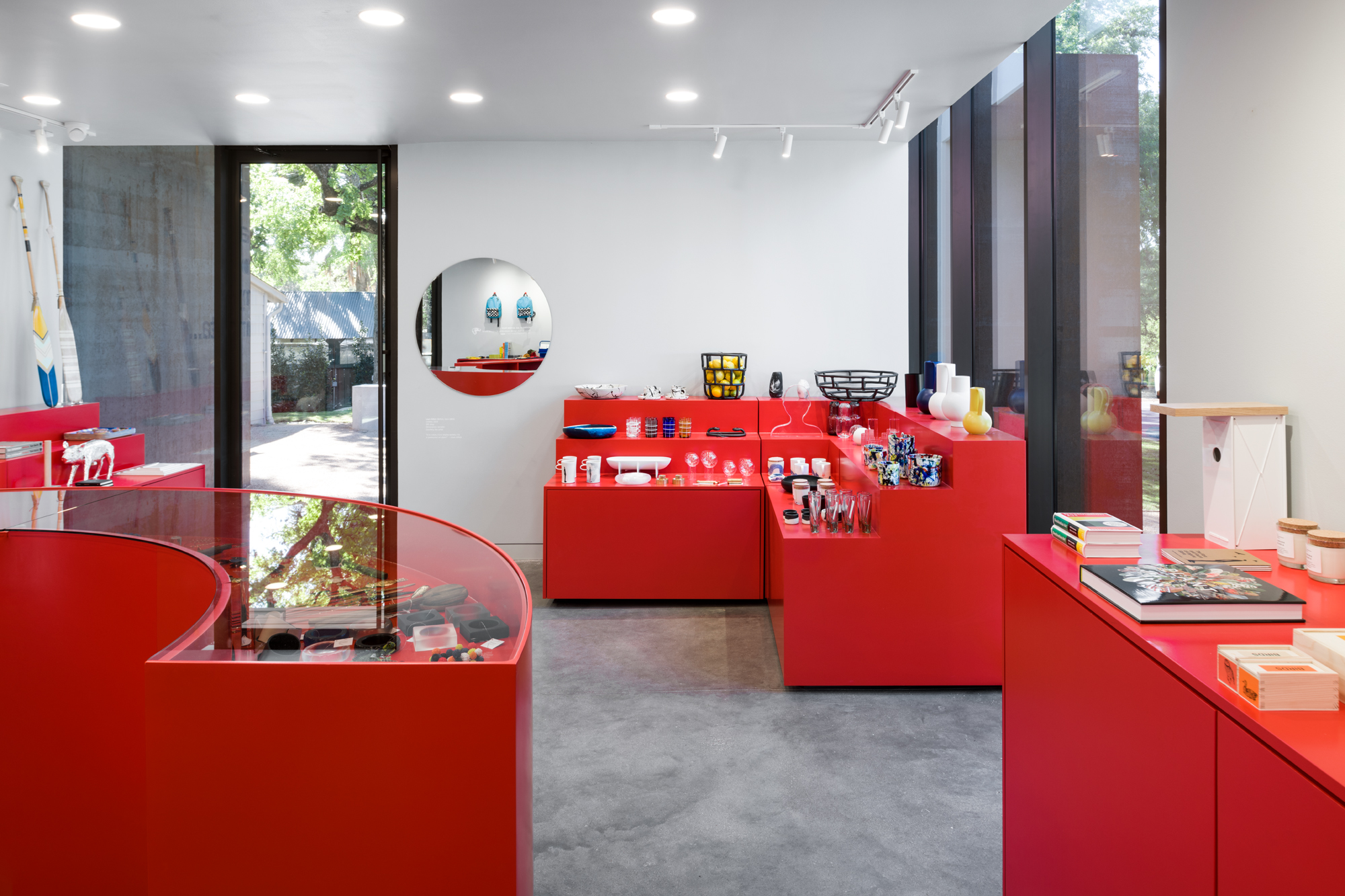 Shop at The Contemporary, Laguna Gloria, interior designed by Liam Gillick, 2019. Courtesy the artist. Photograph by Colin Doyle.